Face Masks Now Optional in Sprouts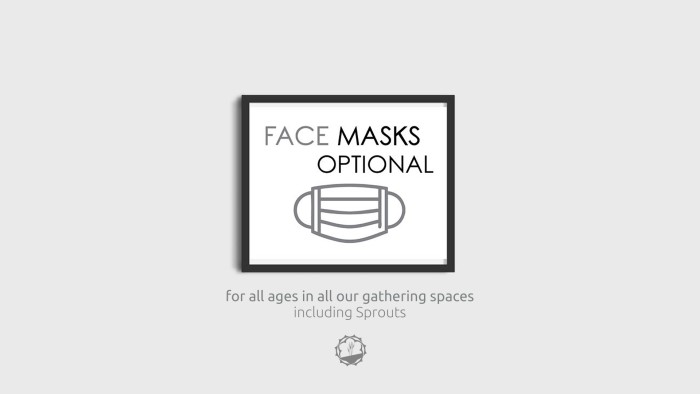 We have long followed federal, local, and USD383 guidelines for our masking policies. Due to the sharp drop in covid cases recently and the new guidelines from USD383, masks are now optional for all ages in all of our church gathering spaces, including in Sprouts.
For more about the February 16 policy update from USD 383 making masking optional for everyone on school grounds, go here: https://www.usd383.org/resources/learning-through-covid-19/reopening-plan.
We will continue to follow USD383 and other governmental guidelines for masking if the situation changes. We'll continue to offer free masks on Sunday mornings and kids coloring supplies for kids who join us in the main gathering space. If you have any questions about this change, please let us know at info@tallgrassatthewell.church or contact our Sprouts Director, Elisha Hillegeist, directly at elishahillegeist@tallgrassatthewell.church.
And as always, if you or your child have been sick (fever, vomiting, diarrhea) within the last 24 hours, please stay home and join us online via Facebook Live.